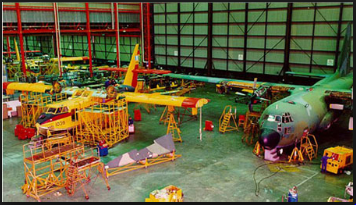 H.A.I Fire Alarm & Extinguish Systems Maintenance
NEW ALERT won the open competition Maintenance Service for Tanagra Facilities, regarding the installation of fire detection systems (addressable) in new buildings and automatic fire extinguishing systems, conducted by the Greek Aerospace Industry SA on 28/08/2012.
The premises extend to twelve buildings and the system is composed of an individual detection and extinguishing system control network.
Both conventional and addressable panels were used for fire detection system, with or without extension subpanels. The equipment used was supplied by a range of manufacturers, such as SIMPLEX, ESSER, OLYMPIA ELECTRONICS etc.
The technologies used for the fire extinguishing system were supplied by a range of manufacturers, such as CO2, HALON, FM-200, WATER SPRINGLER, FOAM etc.
Maintenance tasks include regular inspections of equipment, preventive and curative interventions to maintain good operational condition, while keeping record of the work done, through periodic reports.
The contract is two (2) years length, starting on 01/02/2013.